Chasabl has a new app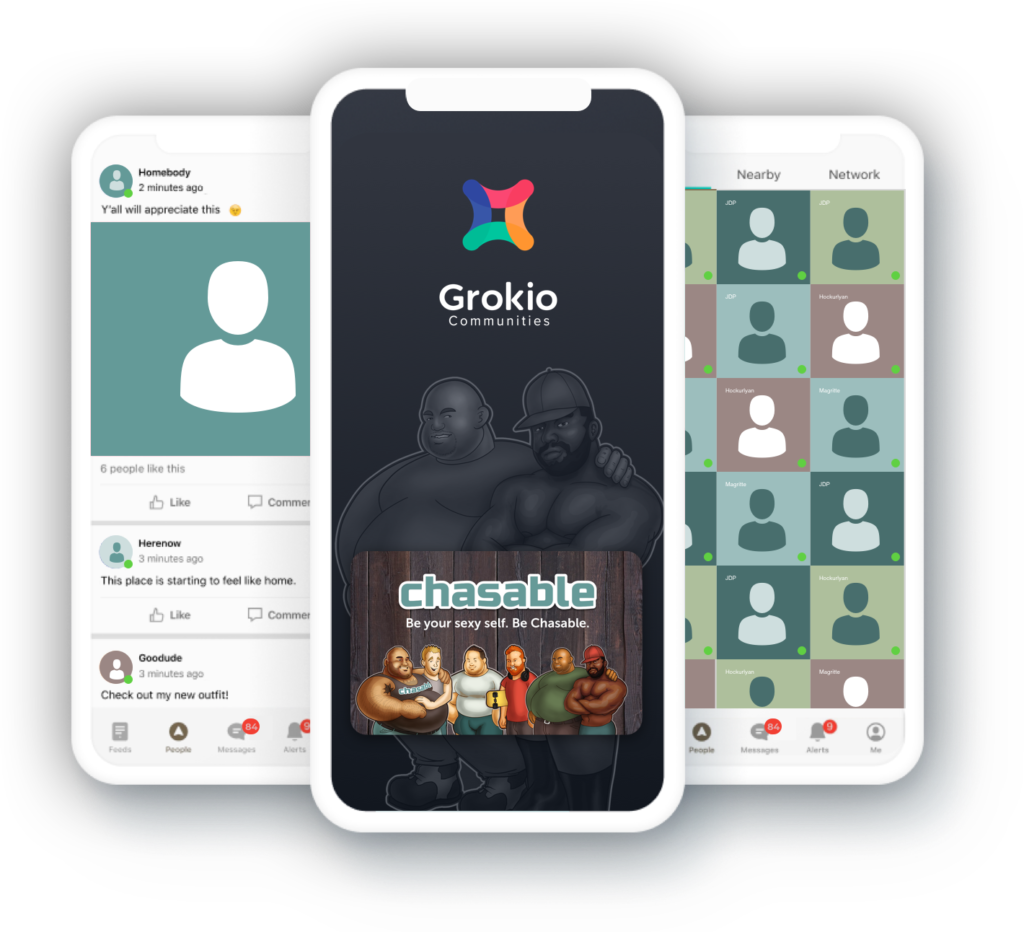 Great news! Our new mobile app for Chasabl, the largest social network for chubs, bears and chasers, has officially launched for iOS and Android!
It's called Grokio Communities and it packs in a ton of new features, like dark mode, private albums, location-based search and more.
This is something new for us: A single Grokio Communities app you can use to access Chasabl, as well as our other communities. While the communities themselves haven't been combined and are still independent from each other, the new app allows you to easily switch between them.
If you're curious about what Grokio is, or if you have more questions about the new app, please check out our short FAQ!
Also, you may notice that Chasabl now has an "e" at the end! We're currently rolling out a slight re-brand to help make our name more readable and ensure we serve the chub, bear and chaser community for many more years to come!
What are you waiting for? Download the new Grokio Communities app today!
Comments
comments
Related Posts
The following are actual status updates made by Chasabl members—with one small twist. We wanted to see what they'd look like attributed to esteemed British […]

Being chubby rocks. I'm not saying that in one of those "try to see the brighter side of things" inspirational ways. This is not another […]

We all have that friend–the one who, despite the best of intentions, always says something insensitive about your taste in bigger men. They don't mean […]

Being young is hard. Being young and gay is even harder. Being young and gay and into chubby guys, well we were just special. Whether […]
Comments are closed.