Scientists Identify Strain of "Bear Flu" After Bear Run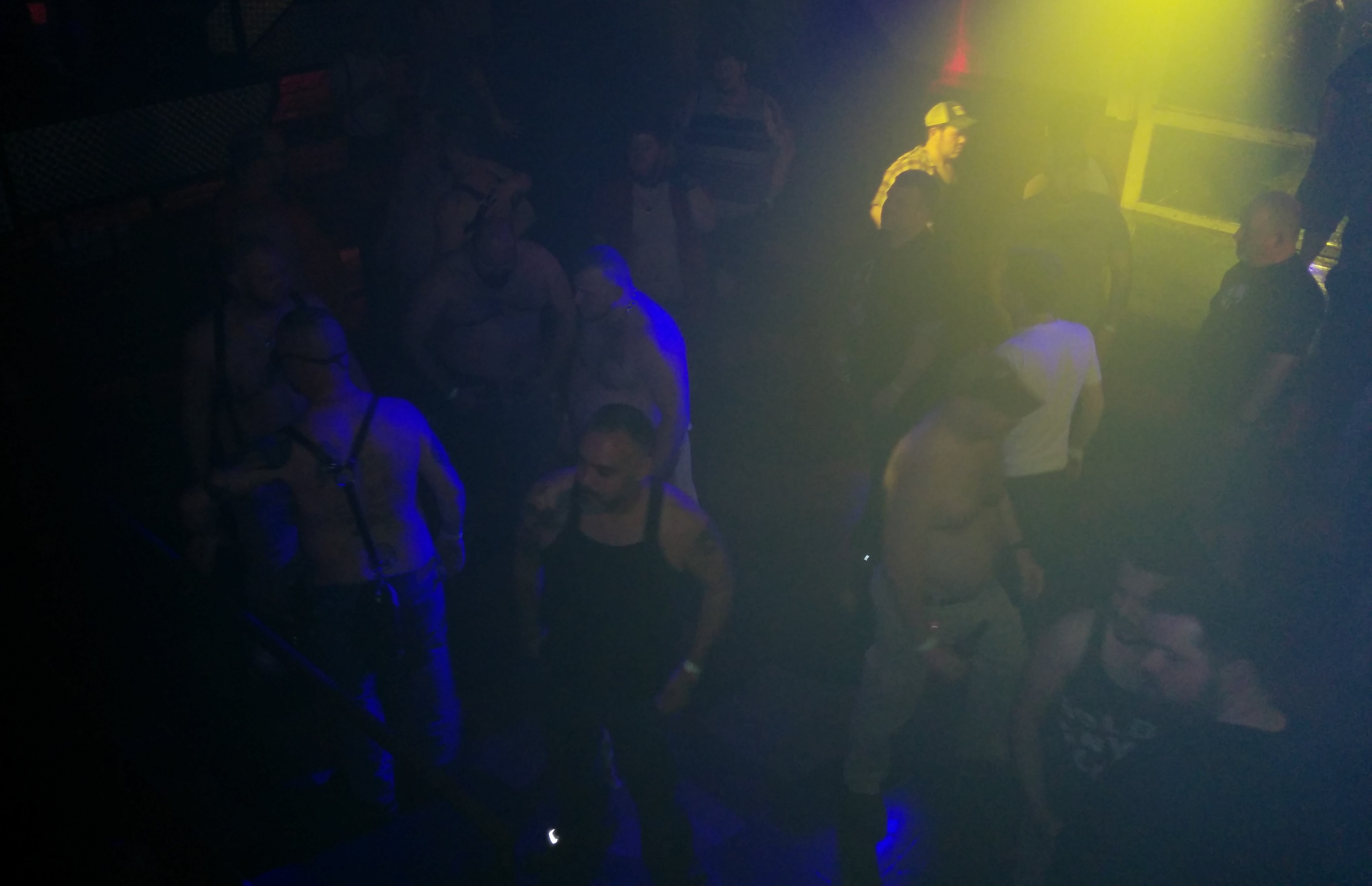 From the Chasabl Fake News Network:
Scientists at the Centers for Disease Control and Prevention in Atlanta have identified a new strain of flu following a bear run this weekend in Lincoln, Nebraska. The new B4A5 strain is a mutation of previous flu viruses, such as swine flu and bird flu, and has been nicknamed 'bear flu.'
"Bear flu is relatively harmless in its current state, but we're concerned by the speed at which it's spread," said Carl Hopperman, head of influenza research at the CDC. "The primary vector we've identified is big hairy guys kissing other big hairy guys. There appears to have been a lot of that at this run, in many cases one bear could have made out with up to 30 others."
Bear flu is not life-threatening in its current form, with symptoms ranging from sore throat, cough and fever to intermittent feelings of shame and the inability to remember the names of your sexual partners from the previous weekend.
"I probably made out with like 14 different guys," said Liev Kline, a chubby bear who attended the bear run in Lincoln and now exhibits symptoms of bear flu. "No, make that 16 guys." When asked if he regretted his decision to have contact with so many bears, Kline said, "Let's just call it an even 20."
Although bear flu is currently considered harmless, the CDC isn't taking any chances. "Right now, hundreds of bears are returning home, where they risk spreading bear flu more broadly," said Hopperman. He's asking the public to be vigilant. "If you see a bear who's clearly coughing and feverish, ask him how many guys he slept with at the last bear run. If he has to use his fingers to count, there's a good chance he's infected. Wait until he seeks medical help before you kiss him, even if he's really, really cute. Like pre-weight-loss James Corden with a beard cute."
While Hopperman said the risk is currently restricted to bears, he advised others to take caution, especially cubs, otters, chasers and anyone who has regular contact with bears, "particularly if that contact includes getting it on."
The CDC is encouraging anyone who thinks they may be infected to see their primary care physician immediately. When asked for a final comment, Hopperman said, "Okay, I guess if he's pre-weight-loss James Cordon with a beard cute, you should probably still hit that. But, then you should see your doctor right away, cause James just gave you bear flu."
Comments
comments
Comments are closed.